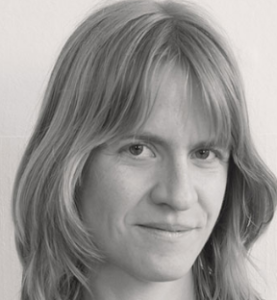 BEASTS by Amanda Jernigan
       In my kind world the dead were out of range
       And I could not forgive the sad or strange
       In beast or man.
– Richard Wilbur
Her told me of the Cape Town walkup where
he lived till he was eight; the years were spent there,
he claims, his best,
although he's range his wooden beasts, some nights,
along the windowsill to watch the fights
outside. At last,
presumably, his folks were reconciled
to moving – this no place to raise a child –
and made to flee.
The family came to Canada, where not
much happens for a lion or an ocelot
or boy to see.
Where I grew up, and entertained myself
with fairy tales from which I'd struck the wolf.
Though now, I found,
I summon wolf and lion, woman, Lord
knows what, and bid that wooden horde
to laager round.