Uncertain times indeed! A time when institutions seem to be wearing out but with nothing new to replace them. We've been here before.
_________
You're invited to read and respond to these two offerings from 1919 and Ecclesiastes 1. You will find "there is nothing new under the sun."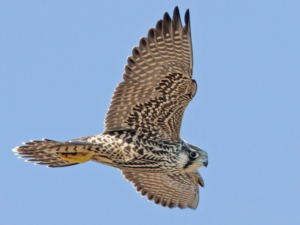 Turning and turning in the widening gyre
The falcon cannot hear the falconer;
Things fall apart; the centre cannot hold;
Mere anarchy is loosed upon the world,
The blood-dimmed tide is loosed, and everywhere
The ceremony of innocence is drowned;
The best lack all conviction, while the worst
Are full of passionate intensity.
Surely some revelation is at hand;
Surely the Second Coming is at hand.
The Second Coming! Hardly are those words out
When a vast image out of Spiritus Mundi
Troubles my sight: somewhere in sands of the desert
A shape with lion body and the head of a man,
A gaze blank and pitiless as the sun,
Is moving its slow thighs, while all about it
Reel shadows of the indignant desert birds.
The darkness drops again; but now I know
That twenty centuries of stony sleep
Were vexed to nightmare by a rocking cradle,
And what rough beast, its hour come round at last,
Slouches towards Bethlehem to be born?
ECCLESIASTES 1
The words of the Teacher, son of David, king in Jerusalem:
"Meaningless! Meaningless!"
says the Teacher.
"Utterly meaningless!
Everything is meaningless."
What do people gain from all their labors
at which they toil under the sun?
Generations come and generations go,
but the earth remains forever.
The sun rises and the sun sets,
and hurries back to where it rises.
The wind blows to the south
and turns to the north;
round and round it goes,
ever returning on its course.
All streams flow into the sea,
yet the sea is never full.
To the place the streams come from,
there they return again.
All things are wearisome,
more than one can say.
The eye never has enough of seeing,
nor the ear its fill of hearing.
What has been will be again,
what has been done will be done again;
there is nothing new under the sun.
Is there anything of which one can say,
"Look! This is something new"?
It was here already, long ago;
it was here before our time.
No one remembers the former generations,
and even those yet to come
will not be remembered
by those who follow them.